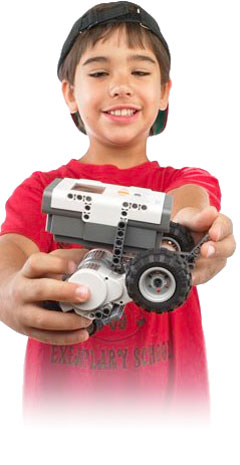 WHAT IS THE ECOBOT CHALLENGE?
Going into its 9th year, almost 2,000 kids are participating in The Ecobot Challenge!

Using autonomous robotics and computer technology, Ecobot teams solve challenges in energy exploration, transportation, technological innovation, medical research and environmental sustainability. In addition to sharpening their knowledge of mathematics and physics, Ecobot participants learn valuable life lessons in teamwork, time management, presentation planning and marketing. Interaction with professionals from a variety of related fields also helps participants to connect school to career and envision a future that employs their unique talents.